When it comes to dental patients and their relationship with their dentist, dental hygienist, dental assistant, or anyone at the front associated with dental insurance, there are plenty of times where a picture (and a few words along with it) can say 1,000 words.
With that in mind, we decided to find the 10 best dental memes we could find that would not only bring a smile to our collective faces, but also poke a little fun at some of the thoughts our patients have every day about what we really do in the practice.
And … well … we also couldn't help having a smile at those moments where we are reminded that our patients don't exactly follow through on every bit of oral health advice they receive.
What happens when they don't? Well, this…
WandaVision was one of the most popular (and meme-able) shows of 2021. We see you Agnes and your wily ways of getting out of the dental chair as soon as possible.
We love our dental technology, don't we? Well, we also like being able to use our eyesight the entire day as well.
Come on, dental team members, this has happened to you. Is there anything more frustrating that when a patient does something different for you than the doctor? Here's a double dip for you in that category.
He must have found his dental knowledge on WebMD.
This meme seems to have a use for everything, doesn't it? Even dentistry.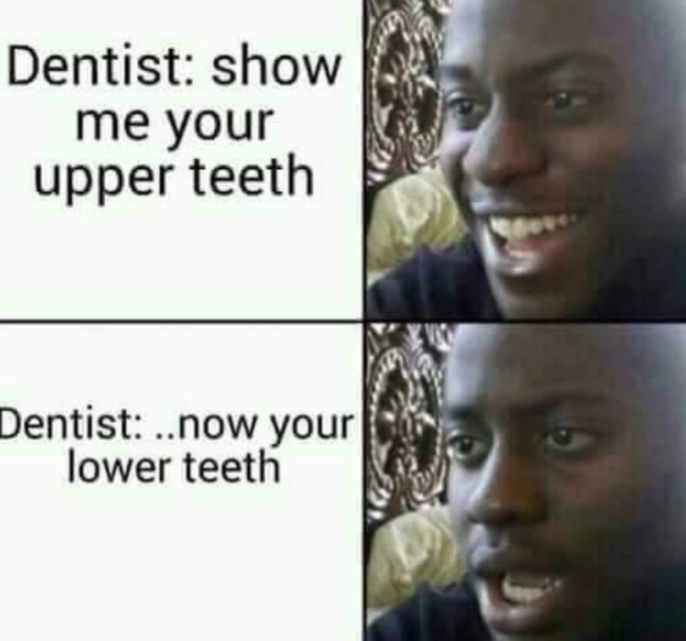 Don't you love to see your patient all smiles after their appointment? And don't you love knowing they look in the mirror more over the next 24 hours at their teeth than they will in the entire time period after that and until they see you again?
You know the look as the patient starts thinking of every excuse possible, right?
Come on, Linda. Work with the hygienist here.
Want more social media-related fun? Make sure you're following IgniteDDS and IgniteDentalAssistants on Instagram.
NEXT ARTICLE: 3 things you can do to take care of your mental health