To provide our customers with dental products and services that are unsurpassed in meeting their expectations for quality and performance. To leverage our competencies in development, registration and manufacturing of dental and pharmaceutical products worldwide. To develop a culture that challenges our people to deliver their highest level of performance in an atmosphere of self-fulfillment, respect and support of the individual, offering equal opportunity for personal growth to everyone.
How to give a painless AMSA dental nerve block
Septo-Tip – Companion App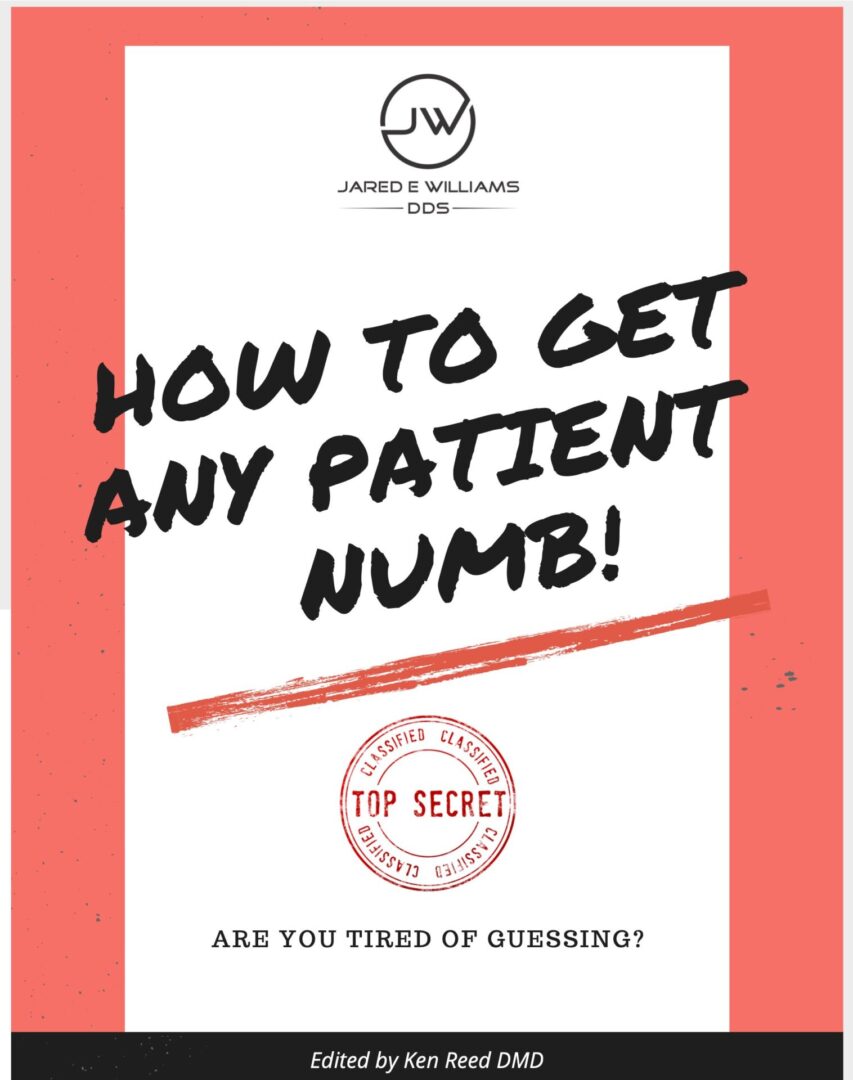 How To Get Any Patient Numb
I have compiled this simple guide which you can use to get your patient numb every time! I, like you, would wish and pray that the patient would got numb but a wise man once said: "Hope is not a strategy!" Therefore, I changed my course of action, and 10,000 surgical procedures later, I live by the motto #whatlookshardisofteneasy!
My goal was to create a simple guide that works for 2nd-year dental students to seasoned vets. The following is an easy guide from The JW Method to get any patient numb, and by any patient, I mean ANY patient!
Please log in to access IgniteDDS's eBooks and resources.